Best Free & Affordable Press Release Distribution Services
3. PRWeb: Best for Affordable Distribution & Comprehensive Analytics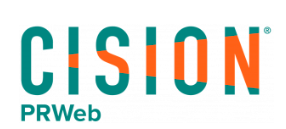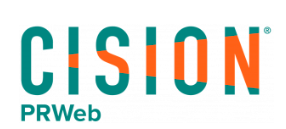 PRWeb[11] is a press release distribution service that stands out by offering comprehensive, real-time performance tracking and analytics reports of distributed releases. Depending on the plan you select, PRWeb offers permanent press release placement on PRWeb and PRNewswire, industry and search engine targeting, proofreading and editorial feedback, multimedia attachments, video embedding, 1,200 outlets, search engine optimization (SEO) tagging, and real-time press release performance tracking. Learn more by visiting PRWeb's site[12].
Alternative Ways to Distribute a Press Release for Free or Close to Free
There are two alternative ways to distribute a press release[13] for free or close to free without using a service. These include pitching a press release directly to journalists via email and distributing it via a targeted social media ad to the publications and media contacts most likely to be interested in covering it.
1. Pitch Stories Directly to Targeted Journalists
To send a press release directly to a targeted journalist, first, review targeted or relevant publications to find journalists who are most likely to be interested in your story. Then, find their contact information and send a press release pitch that outlines the reasons their audiences will find your story valuable. Here are five tips for pitching a journalist directly.
Review publications for relevant journalists: Google relevant keywords to your release topic. Pair these keywords with a location if you need to target locally or regionally. Review the publications the search engine generates to find journalists who cover similar topics and make a list of those journalists using a spreadsheet.
Review target publication audiences: Most publications describe their audiences for people interested in advertising with them. Review the publication's advertising page for a description of its audience. If no description is offered, call the advertising department and ask for the demographics, interests, and industries of the audiences that read the publication.
Find the contact information of relevant journalists: Use a tool like Hunter.io[14] to find the contact information of the journalists on your list. It will either offer the typical format of the publication's email address (to which you can plug in the journalist's name, for example) or full email addresses to journalists.
Write your pitch email: To write your pitch, greet each journalist by name, then briefly explain who you are and that you are sending a press release. Offer a reason why the journalist's audience would find the story valuable and your contact information so the journalist can ask questions as needed. Then, paste your release text before the closing signature and attach images or videos the journalist would need to cover your story.
Send your email: Email your press release and personalized pitch to one journalist at a time. Never send a pitch email to a group of journalists.
2. Boost a Social Media Press Release
Social media ad distribution can end up costing companies just a few dollars, depending on how far they want their reach to be. An average cost-per-click (CPC) of a Facebook ad[15] is $1.86 and the average cost-per-thousand-views (CPM) is $11.20. The minimum daily ad spend on Facebook is just a dollar. So, taking advantage of this platform could afford you the targeting you need to reach key journalists while keeping your budget extremely low.