Paid & Free Press Release Submission Sites (for 2021) | Publicize
The free online press release submission services are very basic as you'll see from the below list. If your objective is to earn media coverage is recognized publications, then it's extremely unlikely that you'll achieve this using free submission sites. Therefore, set your expectations accordingly and just see these services as a way of getting a small bit of exposure at zero cost (although some question if this is even worth the effort).
It's said that some free press release submission sites are great for technophobes given their easy-to-use interface. Trust us, though. Sacrificing quality for usability is a sure-fire way to condemn your press release to a journalist's spam folder.
The fee-charging platforms, particularly the market leaders, offer enormous reach into major news and media outlets. However, these services can be very expensive and don't guarantee results.
Publicize also offers a press release submission service. See how we stack up against our competitors:[12]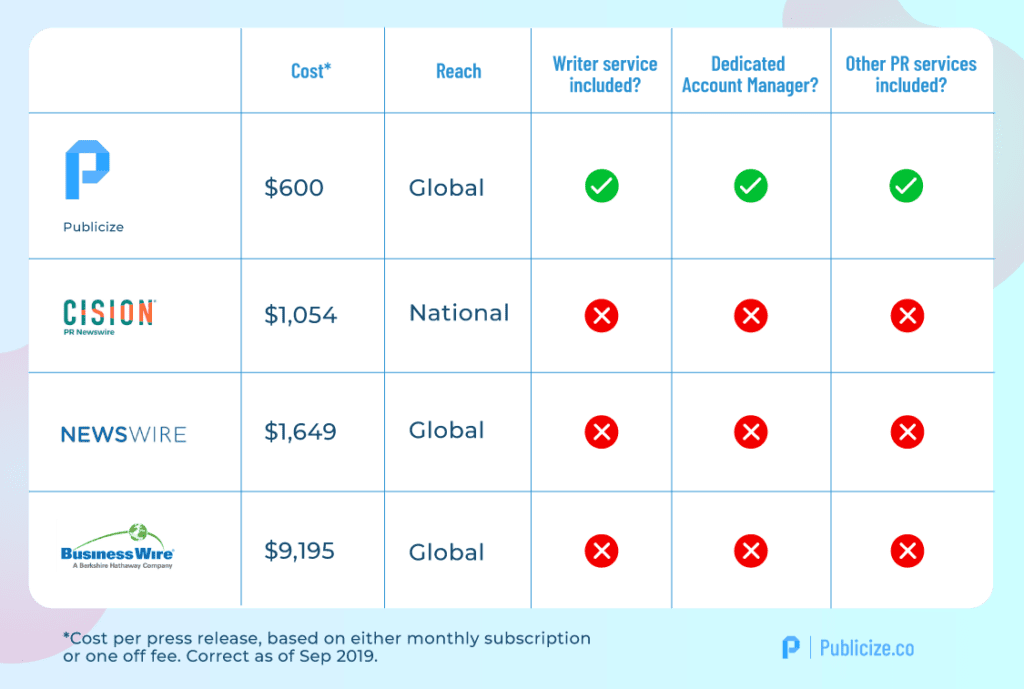 The pros and cons of press release distribution services
As discussed above, there are two ways of sending out a press release to get media coverage. One is to send it directly to journalists, while the other is to use one or more press release submission sites.